With the updated version of 4-H Online, a lot of event registrations are in 4-H Online. In order to register for one of these events you need to log in to your account.
If you are a 4-H member this will help you register for an event: Registering for an event in 4-H Online
If you are NOT a 4-H member, you can still participate in some events (Ex. Shooting Sports, Day Camps, Summer Overnight Camp). You will need to create a 4-H Online account. Creating an account will NOT enroll you in 4-H if you select "I want to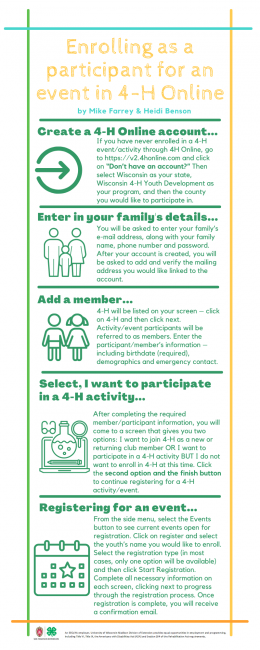 participate in a 4-H activity, but I do NOT want to join 4-H at this time" when creating the account.
Here are detailed instructions on how to do this: How to create a 4-H Online account to register for an event