Horse Council Leader
Natalie DeLeasky ~ 715-891-5076 ~ natnchad916@gmail.com
PURPOSE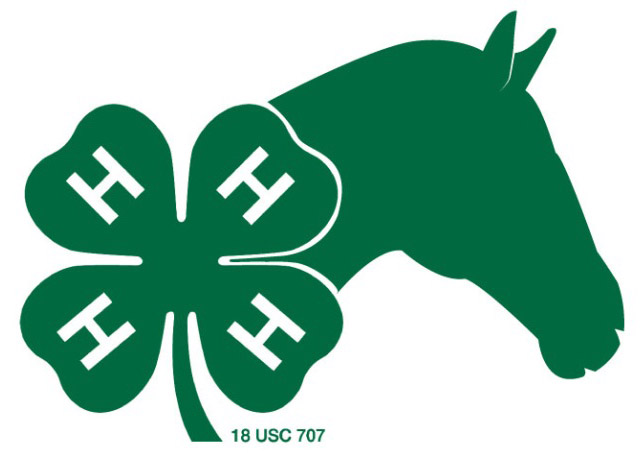 The Price County 4-H Horse Council was formed by volunteers interested in supporting equine project activities countywide. The Council serves as a group that is willing to share expertise, provide leadership and support participation of youth and adults working with horses.
GROUP BYLAWS
Membership
All participants must enroll as 4-H members or volunteer leaders for insurability, record keeping, and sponsorship as a branch of this non-profit group.
Adults working one on one with youth must complete Youth Protection Training and undergo a records check.
As members youth and adults need to enroll in the horse, horseless horse or veterinary science projects. They also need to file an information form with the UW-Extension Office.
Contribute to the overall work of the Council.
Director service is voluntary. Officers serve 1-year terms. They are elected at the October annual meeting.
At least one adult from the council must attend annual leader training as a requirement of keeping the council charter intact. Youth leaders also welcome.
Safety and Health
Use of proper safety equipment and maintaining the highest standards of injury prevention including but not limited to:
NO riders under grade 3 allowed on horseback.
All riders, youth and adult, wear (ASTM F1163 standard and is SEI Certified) helmets whenever on horseback.
Wear hard soled shoes and proper attire for the event or activity.
Treat animals humanely; provide appropriate care.
Provide evidence of negative Coggins test and vaccinations as required by law.
Be physically sound for riding.
Report any injury sustained to Price County 4-H Educator.
Complete the Safety Checklist skills prior to exhibiting at fair.
Personal Conduct
Be courteous, respectful and helpful to others during all meetings and activities. Serve as good role models for others.
Do not consume or use alcohol, tobacco or tobacco products or illegal substances while responsible for youth nor allow youth participants under your supervision to do so.
Operate motor vehicles in a safe and reliable, law abiding manner when working with the group. Maintain appropriate insurance coverage where required.
Recognize that verbal, sexual, physical abuse or neglect of youth is not acceptable. Report suspected abuse.
Make all reasonable effort to assure that programs are accessible to all.
Dissolution
In the event the Price County 4-H Horse Council dissolves as a group or fails to complete annual re-charting, all assets will become the property of the Price County 4-H Leaders
More information on the Horse Project